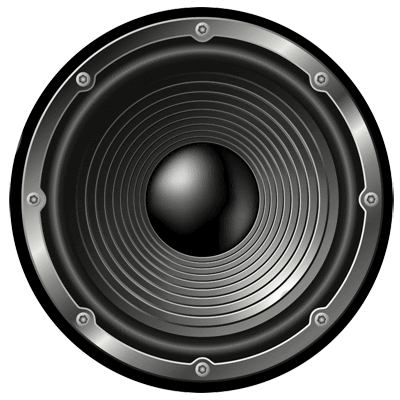 2020 Yearmix Tracklist: 99 tracks in 01h.00m.13s.
​USCworld ft Cash - The Intro (The Final Countdown)
Tones And I - You Are So Fucking Coo
Drake - Toosie Slide
Da Baby ft Young Thug - Blind
Megan Thee Stallion vs Jibbs - Savage
Dojo Cat & Tyga - Juicy
Justin Bieber ft Chance The Rapper - Holy
Dj Khaled ft Drake - Greece
Jawsh 685 x Jason Derulo - Savage Love
Jennifer Lopez & Maluma - Ta Pi
Maluma - Hawaii
6ix9ine - Gooba
Arizona Zervas & Swae Lee - Roxanne
Da Baby ft Roddy Ricch - Rockstar
Tyla Yaweh fr Da baby - Stunting On You
6ix9ine ft Nicky Minaj - Trolzz
Da Baby ft Roddy Ricch - Popstar
24k Goldn ft Iann Dior - Mood
Lil Wayne ft Doja Cat - Shimmy
Shaggy - Banana
Mabel - Boyfriend
Tones & I - Dance Monkey
Mc Zaac, Anitta, Tyga - Pro Play
Tap In - Sweety
Curtis Waters ft Harm Frankin - Stunning
Jason Deluro & Purl & Jhonmountain - Cono
Karol ft Nicky Minaj - Tusa
Shakira & Andel - Me Gusta
Wiz Khalifa - P.O.V.
Marshmello & Demi Lovato - O.K. not to be O.K.
Swae Lee - Dance Like No One's Watching
Roddy Rich - The Box
Kygo & Withney Houston - Higher Love
Sam Smith - Diamonds
Kylie Minogue - Magic
Aya Nakamura - DouDou
Dua Lipa - Levitating
Camilla Cabello ft Da Baby - My Oh My
6ix9ine - YaYa
Black Eyed Peas & Ozura & J Rey - Mamacita
Steve Aoki & Maluma - Maldad
Daddy Yankee ft Anuel AA & Kendo - Don Don
Gucci Mane - Like That
Doja Cat ft. Gucci Mane - Like That
Clean Bandit and Mabel feat. 24kGoldn - Tick Tock
Kylie Minogue - Say Something
Purple Disco Machine, Sophie and the Giants - Hypnotized
Afro B - Drogba (Joanna)
Young T & Bugsey ft. Headie One - Don't Rush
J. Balvin, Dua Lipa, Bad Bunny, Tainy - Un Dia
Black Eyed Peas, J Balvin - Ritmo
Miley Cyrus - Midnight Sky
Billie Eilish - Therefore I Am
Saint Jhn - Gorgeous
Ariana Grande - 34 35
Jason Derulo - Take You Dancing
Doja Cat - Say So
Ava Max - Naked
BTS - Dynamite
The Weeknd - In Your Eyes
Jonas Blue & Max - Naked
Lady Gaga - 911
Calvin Harris, The Weeknd - Over Now
Surf Mesa ft. Emilee - ily (i love you baby)
Regard & Raye - Secrets
Topic & A7S ft. Lil Baby - Why Do You Lie To Me
Lady Gaga & Blackpink - Sour Candy
Lucas Estrada & Lovespeake - Body
Tiësto - The Business
Topic & A7S ft. A7S - Breaking Me
Michael Calfan x Inna - Call Me Now
Lady Gaga & Ariana Grande - Rain On Me
Joel Corry x Mnek - Head & Hear
Post Malone - Circles
Ava Max - OMG What's Happening
Deepend x YouNotUs feat. Faulhaber – My Heart
Meduza feat. Shells - Born To Love
Saint Jhn - Roses
Dua Lipa - Break My Heart
Kygo & Donna Summer - Hot Stuff
Meduza, Becky Hill & Goodboys - Lose Control
Meduza ft. Dermot Kennedy - Paradise
Marshmello & Halsey - Be Kind
Silk City & Dua Lipa ft. Diplo & Mark Ronson - Electricity
Ava Max - My Head & My Heart
Dua Lipa - Don't Start Now
Diplo & Sidepiece - On My Mind
Fisher - Losing It
Tony Igy – Astronomia (Never Go Home)
David Guetta & Sia - Let's Love
Harry Styles - Golden
Kygo ft Tina Turner - What's Love Got to Do with It
The Weeknd - Blinding Lights
Dua Lipa - Hallucinate
Jax Jones & Au/Ra - I Miss U
Fisher - Wanna Go Dancin'
Pitbull, Sak Noel & Salvi - Que Rica (Tócame)
Snollebollekes - Beuk De Ballen Uit De Boom
USCworld ft Cash - The Outro (Today's Music Sucks)


I did not intend to make a yearmix for 2020 because i had so many other creative projects that required my attention. Then came the fake corona pLandemic, which made several projects impossbie. That gave me some time, and opened the possibility for projects 50 - 58 to be created; 8 releases, in just one year !

To top this, i've tried to make a yearmix 2020 after all. It was extremely difficult, as i don't really understand what people find good about most of the music in the charts nowadays. Still i tried to mix up the 100 best tracks (it's actually 'only' 99 including the intro and outro, but i've taken the time to mix more than 1 hour !).