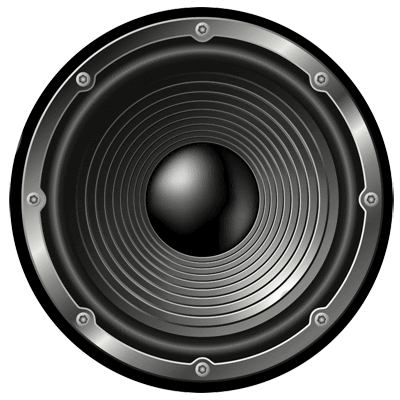 Welcome to my website...

I've been collecting music ever since i was a kid in the mid 80's. As i didn't have enough money to buy all my favourite music, i used to record music from national radiostations and then use my double cassette deck to edit these recordings untill i had one version of my favourite songs without a radio dj talking trough it. This enabled me to compile a significant music collection on a low budget.

In the late 80's/early 90's i got into mixing music, inspired by legends like Ben Liebrand, Dj Deep, Unity Mixers, and Dj Garry Krasovec. My first (re)mixes were used by a friend, as audiotracks for computer demo's by his Amiga-democrew known as USC. Some of these audio tracks found their way to (what was in those days) one of the biggest computer-BBS's (Bulletin Board System) in the Netherlands: Fortress BBS. A few weeks later i was told that some of these remixes became 'download of the month'. This caught the attention of the owners of a locally legendary youth center known as Meetpoint. They asked me to become one of their resident dj's in 1995. Later that year i also got back in touch with USC (my old Amiga demo crew); they had meanwhile evolved into an international community of creative individuals, and introduced me to the people at IDP (International Dance Promotion) and DMC (Disco Mix Club).

In those days, IDP was the largest dj organisation in the BeNeLux, and DMC was the largest dj organisation in the world. They offered me a place in their crew: between 1996 and 2004 i toured the world as part of the Dutch crew of the DMC World Dj Championships. We toured trough the Netherlands, Belgium, France, Germany, United Kingdom, and USA. I had a chance to meet with artists like Damae (Fragma), and i spend many hours in the studio with my inspirator; Dj Garry. In 2004 i stopped working for IDP/DMC Holland, and focused mainly on studio productions; creating jingles and mixes for various online radiostations. Most notorious is my "Mix by Mix" series: 30-minute yearmixes from 1980 till 2020 (that sometimes feature up to 100 tracks) and many more mixes in various styles.

My "bootleg style" of mixing got me the nickname "Meezenbroek's Favourite Megamixer", refering to the neighbourhood where my studio is located. In 2018 i received a gold YouTube award for a chanel that i operated together with my team USC. Our chanel was unfortunately blocked later, due to a quarrel with YouTube over copyright issues - the team's Dutch website still excists, check www.USCworld.com for more info. In may 2020 i set an Official World Record with a 5-hour audio/video megamix that has over 1243 tracks, but i could not afford the € 1200 fee for the official register. My World Record Attempt Mixes can also be found of this website.

In 2020 i started building www.djcash.online, to collect and share all my 'old' mixes. I hope you enjoy your visit here, and i would really appreciate if you'd leave a comment or a message. Please keep in mind that in spite of all the things i've done, i don't consider myself a professional or commercial dj - i am simply a modest guy who makes mixes because i have a passion for music, creativity, and reliving memories from the good old days ! Due to copyright limitations i am not allowed to share any of the mixes as download, all i
can do is to offer you my (legal) mixcloud streams. The audio quality of these online streams is a little less than the original recordings.