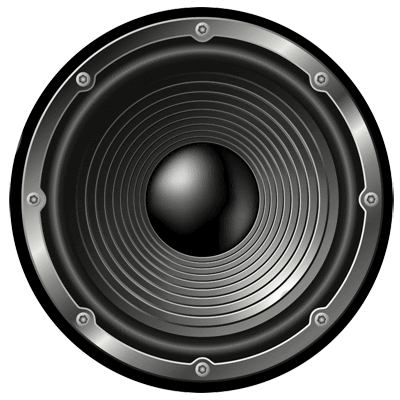 USCworld ft Cash - The Intro (pie jesu domine, dona eis requiem)

Duel - Propaganda

Slave To The Rhythm - Grace Jones

Chief Inspector - Wally Badarou

Bad Habits - Jenny Burton

Eye To Eye - Chaka Khan

Day By Day - Al Jarreau & Shakatak

Say I'm Your Number 1 - Princess

Clouds Across The Moon - Rah Band

Spend The Night - Cool Notes

History - Mai Tai

Tell Me (how it feels) - 52nd Street

Maria Magdalena - Sandra

Hangin' On A String - Loose Ends

Could It Be I'm Falling In Love - Jaki Graham & David Grant

Screams Of Passion - The Family

Close To Perfection - Miquel Brown

Like I Like It - Aurra

Road To Nowhere - Talking Heads

Thinking About Your Love - Skipworth & Turner

Love is Like a Game - Hot Cold

Romeo Where's Juliet - Collage

Tarzan Boy - Baltimora

P-Machinery - Propaganda

Running Up That Hill - Kate Bush

Step By Step - Jeff Lorber

Who's Zoomin' Who - Aretha Franklin

Krush Groove (can't stop the street) - Chaka Khan

Superfine (from behind) - Skool Boyz

The Heaven I Need - Three Degrees

Best Part Of The Night - Jeff Lorber

One Of The Living - Tina Turner

Honey For The Bees - Patti Austin

Takes A Little Time - Total Contrast

Your Personal Touch - Evelyn 'Champagne' King

Save Your Love (for #1) - René and Angela

Money's Too Tight (to mention) - Simply Red

Don't Mess With Dr. Dream - Thompson Twins

I'll Be Good - Rene & Angela

You Look Marvelous - Billy Crystal

The Dance Electric - André Cymone

Break Up - S.O.S. Band

City Rhythm - Shakatak

Magic Man - Rochelle

Election Day - Arcadia

Feel So Real - Steve Arrington

Thief In The Night - George Duke

Gettin Closer - Haywoode

Dancing In The Key Of Life - Steve Arrington

Hit And Run - Total Contrast

Let's Talk - One Way

Sex And Drugs And Rock 'N Roll - Ian Dury

Welcome To The Pleasure Dome - Frankie Goes To Hollywood

I Wonder If I Take You Home - Lisa Lisa & Cult Jam featuring Full Force

All Fall Down - Five Star

Let Me Be The One - Five Star

Oh What A Feeling - Change

Legs - Art of Noise

Sun City - Artists United Against Apartheid

They Say It's Gonna Rain - Hazell Dean

Hot Pursuit - Skipworth & Turner

So In Love - Nicci

Love Situation - Mark Fisher featuring Dotty Green

Trapped - Colonel Abrams

All Of Me For All Of You - 9.9

Let Me Hold You - Sonique

Baby Talk - Alisha

Into The Groove - Madonna

Rhythm Of The Night - Debarge

Come To My Aid - Simply Red

Miami Vice Theme - Jan Hammer

Axel F: The Beverly Hills version - Latin Rascals

Power Of Love - Huey Lewis & The News

Glow - Rick James

Seduction - Val Young

Do It For Love - Sheena Easton

In My House - Mary Jane Girls

Nineteen - Paul Hardcastle

Just For Money - Paul Hardcastle

Papa's Got a Brandnew PigBag - Paul Hardcastle

Eight Arms To Hold You - Goon Squad

Dancing In The Street - David Bowie & Mick Jagger

You Spin Me Round (like a record) - Dead Or Alive

Close Your Eyes - Go West

The Sun Always Shines - Aha

Take On Me - Aha

Mainframe - He Said It / 5 minutes (remix)

USCworld ft Cash - The Outro (Back To The Voice)
1985 Tracklist: 88 tracks in 00.29m.01s.
The 1985 yearmix is roughly one minute less than the usual thirty minutes. Nevertheless it has 88 tracks, so in average it's just as powerfull as the other flashback mixes in this series. Let me know if you agree...