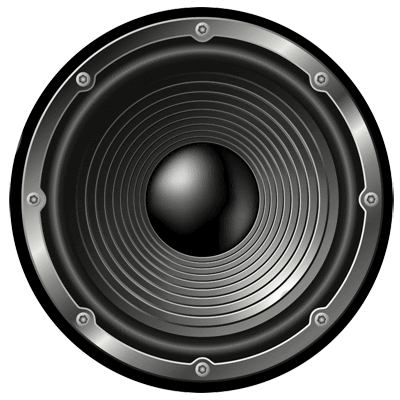 USCworld ft Cash - The Intro (Countdown 1987)

Eric B & Rakim - Paid In Full

Club Nouveau - Lean On Me

Levert - Casanova

Dennis Edwards - Don't Look Any Further

Jan Hammer - Crockett's Theme

Sly & Robbie - Boops

George Michael - I Want Your Sex

Prince - Sign 'O' The Times

Abigeal Mead & Nigel Gold - Full Metal Jacket

Madonna - La Isla Bonita

Stock, Aitken, Waterman - Pack Jammed (With the party posse)

Lillo Thomas - Down Town Rithm

Stock, Aitken, Waterman - Roadblock

Shakatak - Mr. Manic & Sister Cool

Boogie Box High - Jive Talkin'

Say When - Boys

Stephanie Mills - Putting A Rush On Me

Hot Chocolate - Sexy Thing

Hot Chocolate - Every One's A Winner

Terence Trent D' Arby - Wishing Well

Nat Augustin - That Girl

Aretha Franklin & George Michael - I Knew You Were Waiting For Me

Tina Charles - Dance Little Lady

Bangles - Walk Like An Egyptian

Oran "Juice" Jones - The Rain

INXS - Need You Tonight

Jody Watley - Looking For A New Love

Pointer Sisters - Be There

Tramaine - The Rock

Prince - Hot Thing

Donna Allen - Serious

Donna Summer - Dinner With Gershwin

Living In A Box - Living In A Box

Alexander O' Neal - Fake

Pebbles - Love/Hate

Herb Alpert - Diamonds

Shanice Wilson - (Baby can you tell me) Can You Dance

Jody Watley - Don't You Want Me

Richenel - Temptation

Shalamar - Circumstantial Evidence

One Way - Better Quit

ABC - The Night You Murdered Love

Johnny Hates Jazz - I Don't Want To Be A Hero

Starpoint - D.Y.B.O.

Tina Turner - Afterglow

M/A/R/R/S - Pump Up The Volume

Was Not Was - Walk The Dinosaur

Mico Wave - Misunderstood

Dance Like A Mother - You Ain't So Tough

Mason - Pour It On

Donna Allen - Sweet Somebody

Jellybean - The Real Thing

Michael Jackson - Bad

Rick Astley - Never Gonna Give You Up

Rick Astley - Whenever You Need Somebody

Spagna - Easy Lady

Spagna - Call Me

Herb Alpert - Keep Your Eye On Me

Prince - Housequake

Terence Trent D' Arby - Dance Little Sister

Mai Tai - Bet That's What You Say

Voices In The Dark - Keep It Warm

Nona Hendryx - Why Should I Cry

Breakfast Club - Right On Track

Alexander O' Neal - Criticize

Georgio - Tina Cherry

Five Star - Whenever Your Ready

Mick Jagger - Let's Work

Total Contrast - Kiss

Jellybean - Who Found Who

Georgio - Lover's Lane

The Jets - Cross My Broken Heart

Daryl Duncan - Rock The House

Colonel Abrams - How Soon We Forget

Janet Jackson - Pleasure Principle

Bananarama - Love In The 1st Degree

Whitney Houston - I Wanna Dance With Somebody

Madonna - Causing A Commotion

Rick Astley - My Arms Keep Missing You

Jesse Johnson - She (I Can't Resist)

Roxette - It Must Habe Been Love

Company B - Fascinated

J.M. Silk - Let The Music Take Control

Jack E. Makossa - The Opera House

Blue Mercedes - I Want To Be

Chic - Le Freak

Paula Abdul - Opposies Attract

Earth, Wind & Fire - System Of Survival

Whitney Houston - So Emotional

Mel & Kim - F.L.M.

Mel & Kim - Respectable

Samantha Fox - Nothing's Gonna Stop Me Now

USCworld ft Cash - The Intro (Release Me)
1987 Tracklist: 96 tracks in 0h.30m.00s.
The original tracklist consisted of 100 tracks, but the online radio station that played the yearmixes set a limit of 30 minutes per mix - after all, the project jingle says "30 minute of non-stop mixing".