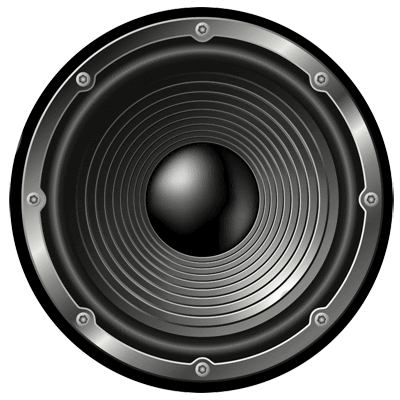 USCworld ft Cash - The Intro (Received New Mission)

Diana Ross - Muscles

Michael Jackson & Paul McCartney - The Girl Is Mine

Jon Anderson - Surrender

Bucks Fizz - The Land Of Makebelieve

Toto - Rosanna

Paul McCartney & Stevie Wonder - Ebony & Ivory

Donna Summer - State Of Independence

June Lodge - Someone Loves You

Toto - Africa

Rita Marley - One Draw (So High)

Grandmaster Flash & Furious Five - The Message

Treacherous Three - Gotta Rock

Imagination - Music & Lights

Grandmaster Flash - It's Nasty (Genius Of Love)

Imagination - Just An Illusion

Culture Club - Do You Really Want To Hurt Me

Michael Mc Donald - I Keep Forgetting

Grace Jones - Nipple to The Bottle

The Bratt - Chalk Dust

Captain Sensible - Wot

New Edition - Candy Girl

Al Jarreau - Roof Garden

Shakatak - Easier Said Than Done

Mel Brooks - Good To Be The King

Kool & the Gang - Let's Go Dancing (Ooh La La La)

Shalamar - There It Is

Michael Wycoff - Still got the magic

Malcolm McLaren - Buffalo Galls

Shalamar - A Night to Remember

Grandmaster Flash - Freedom

Abba - The Day Before You Came

Kool & the Gang - Get Down On It

Change - You Are My Melody

Malcolm McLaren - World Famous (Original Version)

Indeep - Last Night a Deejay Saved My Live

Deodato - Keep on movin

Hall & Oates - I Can't Go For That (No Can Do)

Pointer sisters - If you wanna get back your lady

David Christie - Saddle Up

Kid Creole & The Coconuts - Annie I'm Not Your Daddy

Ray Parker Jr. - It's Time To Party Now

The Quick - Rythm of the Jungle

Kajagoogoo - Too Shy

The System - You are in my system

Ashford & Simpson - Street Corner

Kano - Cant hold back

Zapp - Dance Floor

Julius Green - Rock Your Baby

Disco Connection - Rock Your Baby

Whodini - Magic Wand

Shalamar - I Can Make You Feel Good

Zapp - Doo wa ditty (blow that thing)

Patricia Rushen - Forget Me Nots

Sharon Brown - I'm Specialized In Love

Chemise - She Can't Love You

Kasso - Walkman

Forrest - Rock the Boat

D - Train - Walk On By

Duran Duran - Save a Prayer

Captain Rock - Cosmic Glide

High Fashion - Feeling lucky lately

Evelyn "Champagne" King - Love Come Down

Rockers Revenge - Walking on Sunshine

Sharon Redd - Never Give You Up

Toney Lee - Reach Up

Raw Silk - Do It To The Music

Change - Paradise

Gwen Guthrie - It Should Have Been You

Mike Anthony - Why Can't we live together

Time bandits - I'm specialized in you

Glen jones - I Am Somebody

Pure Energy - Too hot

Weeks and company - Rock Your World (Yoho Yoho Yoho)

Falco - Der Kommissar

Vanity 6 - Nasty Girl

Mike & Sutton - Grab My Hips (Don't Let Go Of Me)

Prince - 1999

Wham! - Wham Rap (Enjoy What You Do)

Kool & the Gang - Big Fun

Wham! - Young Guns Go For It

Gino Soccio - Try it out

Sharon Redd - Beat The Street

Human League - Don't You Want Me

Yazoo - "Situation"

D - Train - You're The One For Me

B.B. & Q. Band - Imagination

Skyy - Call Me

Madonna - Everybody

Thompson Twins - In The Name Of Love

Michael Jackson - Wanna Be Startin Something

Tom Tom Club - Wordy Rappinghood

Eddy grant - Electric Avenue

The Flirts - Passion

Yvonne Elliman - Love Pains

Paul Parker & Patrick Cowley - Right On Target

ABC - The Look of Love

Yello - Bostich

Chas Jankel - Glad To Know You

Gary's Gang - Knock Me Out

Bobby O - I'm So Hot For You

Narada Michael Walden - Summer Lady

Atlantis - Keep On Moving and Groovin'

Yazoo - Dont go

Grandmaster Flash - Message II (Survival)

Sharon Redd - In The Name Of Love

Patrick Cowley - Mind Warp

Steve Miller Band - Abracadabra

Afrika Bambaata & Soulsonic Force - Looking for the Perfect Beat

Sylvester & Patrick Cowley - Do You Wanna Funk

Bonnie Tyler - Total Eclipse Of The Heart

Divine - Native Love (Step By Step) Holland Mix

Trio - Da Da Da

Lime - Babe We're Gonna Love Tonight

Divine - Shoot Your Shot

Boys Town Gang - Can't Take My Eyes of You

USCworld ft Cash - The Outro (Anouk Een Beurt Geven...)
1982 Tracklist:117 tracks in 00.29m.37s.
The yearmix 1982 is a brutal mix...it has cuts, scratches, samples, effects...everything you could wish for in an old-school 80's mix!
With almost 120 tracks in less than 30 minutes it was the first mix in this series to set this standard. This is what Mix by Mix is about