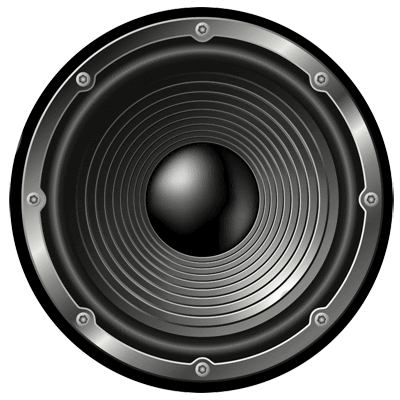 USCworld ft Cash - The Intro (The Pattern Is Full)

Sledgehammer - Peter Gabriel

Ego - Nat Augustin

Let's Go All The Way - Sly Fox

Alice, I Want You Just For Me - Full Force

Bang Zoom Let's Go - The Real Roxanne

Radar Love - Centerfold

Just Buggin' - Whistle

Don't Waste My Time - Paul Hardcastle

Headlines - Midnight Star

Rain Or Shine - Five Star

Broken Wings - Mr. Mister

Ain't Nobody Ever - Aretha Franklin

Point Of No Return - Earlene Bentley

Borrowed Love - S.O.S. Band

Stay A Little Time Child - Loose Ends

Night of Pleasure - Loose Ends

C'est La Vie -Robbie Neville

Human - Human League

Set Me Free -Jaki Graham

Mountains - Prince

Nasty - Janet Jackson

I Can't Wait - Nu Shooz

Walk This Way - Run DMC

Typical Male - Tina Turner

Ain't Nothin'goin'on But The Rent - Gwen Guthrie

Prove Me Right - Shannon

Facts Of Love - Jeff Lorber

Can't Wait another Minute - Five Star

Notorious - Duran Duran

I'm Not Perfect - Grace Jones

Goldmine - Pointer Sisters

Rumours - Timex Social Club

Jealousy - Club Nouveau

Mixed Up World - Timex Social Club

Boing Boom Tchak - Kraftwerk

Broken Glass - George Duke

The Finest - S.O.S. Band

Paranoimia - Art Of Noise

Automatic - Millie Scott

Dreamer - BB & Q Band

Point Of No Return - Nu Shooz

You and me tonight - Aurra

Prisoner of love - Mildred Scott

Can't Let You Go - Haywoode

I Wouldn't Lie - Yarbrough & Peoples

Dance Around The World - Richenel

Armed And Dangerous - Atlantic Starr

The Way It Is - Bruce Hornsby & The Range

Who's Johnny - El Debarge

Kiss - Prince

Gravity -James Brown

100 % Pure Pain - O'Chi Brown

Say It Say It - EG Daily

Open Your Heart - Madonna

Female Intuition - Mai Tai

Passion From A Woman - Krystol

Burning Love - Confunk Shun

Burnin'up - Michael Jonzum

Sweet Freedom - Michael Mcdonald

Lessons In Love - Level 42

What Have I Done For You ? - King MC (featuring Screamin' K)

What Have I Done for you Lately -Janet Jackson

Talk To Me - Chico Debarge

Oops Oh No - Latoya Jackson & Cerrone

Word Up - Cameo

Hey Don't Waste My Time - The Walkers

Goin'to The Bank - The Commodores

A Love Bizarre - Sheila E

All Played Out - Life

When I Think Of You - Janet Jackson

I'm Not Gonna Let You - Colonel Abrams

The Promise You Made - Cock Robin

What's The Colour Of Money - Hollywood Beyond

Come Get My Love - T. K. A.

What I Like - Anthony And The Camp

Holiday Rap - MC Miker G & DJ Sven

Sweet Sexy Thing - Rick James

You Are Everything - James "D-Train" Williams

Shadows Of Your Love - JM Silk

How Will I Know - Whitney Houston

Unfaithfull - Full Force

In The Heat Of A Passionate Moment - Princess

Showin'out - Mel & Kim

If I Say Yes - Five Star

Dictator - Centerfold

Control - Janet Jackson

Ti Sento - Matia Bazar

People Of All Nations - Shawn Christopher

This Time - Private Possession

Speculation - Colonel Abrams

Jack Your Body - Steve Silk Hurley

Mr. DJ - The Concept

You And Me - Symphonia

To The Beat Of The Drum - Wired

What You See Is What You Get - Brenda K Starr

Papa Don't Preach - Madonna

Venus - Bananarama

USCworld ft Cash - The Outro (It's All About Control)
1986 Tracklist: 99 tracks in 0h.31m.34s.
One of the first yearmixes that came close to the magical number of 100 tracks within the 30-minute limit. I'm curious if you can spot them all :-)