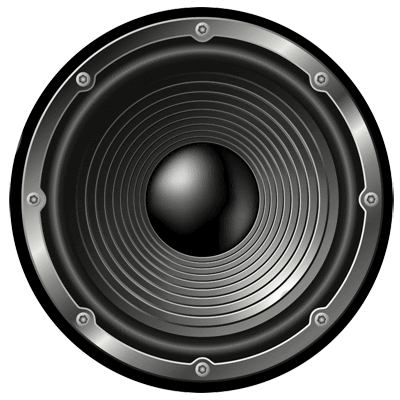 USCworld ft Cash - The Intro (Another Time Traveller)

Matt's Mood - The Breakout Crew

What Is Love - Howard Jones

Shout - Tears For Fears

What's Love Got To Do With It - Tina Turner

Solid - Ashford & Simpson

When You Look Into My Eyes - Cherelle

Just The Way You Like It - S.O.S. Band

Feel So Real - Patrice Rushen

Somebody Else's Guy - Jocelyn Brown

Selfcontrol - Laura Branigan

Tanzen Mit Righuera - Righeira

Ain't Nobody - Rufus & Chaka Khan

Loveride - Nuance

Stop Bajon - Tulio De Piscopo

S & M - De De

Hyperactivate - Thomas Dolby

Dancer - Boogie Boys

Sweet Somebody - Shannon

Breakdance - Zodiac Boys

Beat Box - Art Of Noise

Matt's Mood - Matt Bianco

Madonna - Like A Virgin

Change Of Heart - Change

Loverboy - Billy Ocean

One Night In Bangkok - Murray Head

Hang On To Your Love - Sade

Step By Step - Jeff Lorber feat. Audrey Wheeler

This Is My Night - Chaka Khan

You Used To Hold Me So Tight - Thelma Houston

Push In The Bush - Claire Hicks & Love Exchange

I Can Dream About You - Dan Hartman

Land Of Hunger - Earrons

You Are In My System - American Gypsy

The Night - Valerie Dore

What Goes On - Mai Tai

Body & Soul - Mai Tai

Kalimba De Luna - Boney M

Medicine Song - Stephanie Mills

Automatic - Pointer Sisters

Down On The Street - Shakatak

Treat Her Like A Lady - Temptations

Lucky Day - Harold Melvin & The Bluenotes

Class Style (I've got it)- Linda Lewis

Sex-o-matic - Barkays

Carribean Queen - Billy Ocean

What Do I Do - Galaxy & Phil Fearon

Wood Beez - Scritti Politti

Absolute - Scritti Politti

Cryin'like A Wolf - Rj's Latest Arrival

Zorro - My Mine

Feel The Drive - Doctor's Cat

I'll Be Around - Terri Wells

Doctor Love - First Choice

I Love The Piano - Claudio Simonetti

Uprock - Rocksteady Crew

Calling Mr. Telephone - Answering Service

Lost In Music - Sister Sledge

Relax - Frankie Goes To Hollywood

We Are The Young - Dan Hartman

There Is No Stoppin' Us - Ollie & Jerry

Reach (Out Ever Lasting Lover) - Unlimited Touch

The Mexican - Jellybean

White Lines - Grandmaster Flash & Melle Mel

Let It All Blow - Dazz Band

Such A Shame - Talk Talk

Lovelite - O'Brian

Precious Little Diamond - Fox The Fox

Florida - Paul Sharada

My Heart's Divided - Shannon

Dance Machine - Roni Griffith

The War Song - Culture Club

The Wild Boys - Duran Duran

Running - Gwen Presley & Portable Control

Dr. Beat - Miami Sound Machine

Ghostbusters - Ray Parker Jr.

Black Stations, White Stations - M & M

Sexcrime (1984) - Eurythmics

Bodyrock - Maria Vidal

You Are The One For Me - Paul Hardcastle

The Second Time- Kim Wilde

Shot In The Dark - Michael Zager

Jungle Love - The Time

Watching You - Shakatak

They Only Come Out Of Night - Peter Brown

Don't Go Loose It Baby - Hugh Masekela

Say Yeah! - The Limit

Miss me blind - Culture Club

Color My Love - Fun Fun

Sex Shooter - Appolonia Six

Let's Hear It For The Boy - Deniece Williams

When Doves Cry - Prince

The Reflex - Duran Duran

Limahl - Neverending Story

USCworld ft Cash - The Outro (Kleine Tamara)
1984 Tracklist: 95 tracks in 00.30m.01s.
The 1984 yearmix introduces the 'comeback' of the time traveler, who originally featured in the yearmix for the year 1990 - so he really travels in time a lot :-)