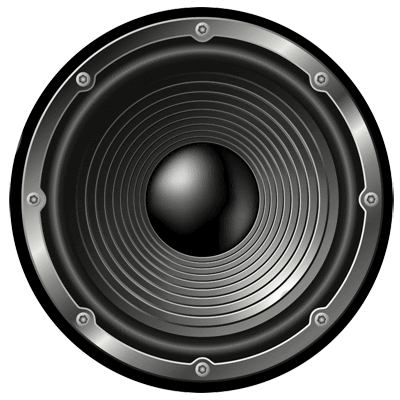 With dj Garry

As you can read in my bio, in 1996 i joined the crew of International Dance Promotion (IDP). The general manager of IDP was in those days also the Dutch branch manager of the Disco Mix Club (DMC) which is the biggest dj organisation in the world. This gave me the chance to meet some of the best Dutch DMC dj's, including dj Garry (Krasovec). This was an honour to me, because he was the resident dj in discotheques like Galaxy and Peppermill, which i visited very frequently in those days. In that way he was one of the people that inspired me to start mixing back then.

In the 90's he produced the Ouch bootleg mix series, which i was a collector of. He also was the 1995 Dutch DMC DJ Champion, the main instructor at djschool.nl, and the producer of hits like Dream Universe (you can find that track on the intro page of this website, as a tribute to him). In 1997 i worked on stage with him for the first time, for my first official project as part of the DMC crew. Since then we worked together a lot on IDP/DMC events, traveling all across the Netherlands, Belgium, Germany, France, United Kingdom, and even the United States.

We became personal friends, so even after i left IDP/DMC in 2004 we often spend many hours in his studio; working on mixes or listening to eachothers' productions. My 2006 yearmix was mastered by him, and he was the voice for some of my mixes' intros. His voice is even in this mix right here, if you listen closely. Much of the gear in my studio once belonged to him, and i know a number of his relatives personally. Damae (the singer from Fragma) is one of our mutual friends/contacts (Project 50).

In 2019 Garry suffered a tragic fatal accident. Due to various circumstances i did not have the possibity to attend his funeral, which i had a hard time accepting. In his memory i created my 2019 World Record Mix (over 1200 tracks in the mix) - because we were both fans of mixes that feature many tracks / sampling. You can find that mix on this website too, as it became part of the 'Mix by Mix' series (Edition 46) in 2020. Mix by Mix Project 63 features my mix of some of his best productions, as a tribute.


USCworld ft Cash - The Intro (Tribute to Dj Garry)

Blank & Jones - Desire (Dj Garry Remix)

Zhi Vago - Celebrate The Love (Dj Garry Remix)

Paffendorf - Be Cool (Dj Garry Remix)

Dj Garry - My Own Kind Of Style

Dj Garry - Dream Universe (Red Square Mix)

Dj Garry - Too Funky

Castor & Pullox - Serenity (Dj Garry Remix)

G Park - You've Got Me Feeling (Dj Garry Remix)

M&M ft M - Sometimes It Hurts (Dj Garry Remix)

New World Project - Orion (Dj Garry Remix)

Dj Garry - Dream Universe (Video Edit)

New World Project - Tower (Dj Garry Remix)

Dj Garry - Modulator (Green Circle Mix)

Dj Garry - Good Inside

Sebatian - Toccata (Dj Garry Remix)

The Act - Something About You (Dj Garry Remix)

Fragma - Time And Time (Dj Garry Remix)

The McKenzie ft Jessy - Innocence (Dj Garry Remix)

Tep Zeppi - Space Is The Place (Dj Garry Remix)

Rega vs Armand Henegouwen - Don't Speak (Dj Garry Remix)

Dj Garry - Keep It Burning

Orion Too - You And Me (Dj Garry Remix)

USCworld ft Cash - The Outro (You And Me)
Tracklist: 24 tracks in 00h.31m.45s.